Desertification, drought, water scarcity and air pollution are just a few of the global environmental problems facing humanity, and our skin. The conventional way of skin care is no longer enough to eliminate the environment's impact on the skin. A green, zero carbon skin care solution that caters to different age groups, parts of the body and skin types is the key to ensuring that we are not only kind to our skin, but also kind to the earth.
---
Cleansing: the first step to healthy skin
First, let's ponder thee questions: How often do we wash our hands? Do we wash our hands before bathing our baby? Can we wash away all the dirt and grime on our hands with clean water after a day out? Particulate matter such as dust, soot and other finer particles such as PM2.5 that float around our environment can be the culprit contributing to unhealthy skin. Cleansing correctly is the first step to healthy, beautiful skin.
The skin is our body's largest organ. It plays a crucial role in working as an effective waterproof barrier between the outside world, protecting the things inside the body from microbes and environmental aggressors. Skin on different parts of the body and in different ages is treated and cleansed differently. Experience a skin care routine catered to individual types.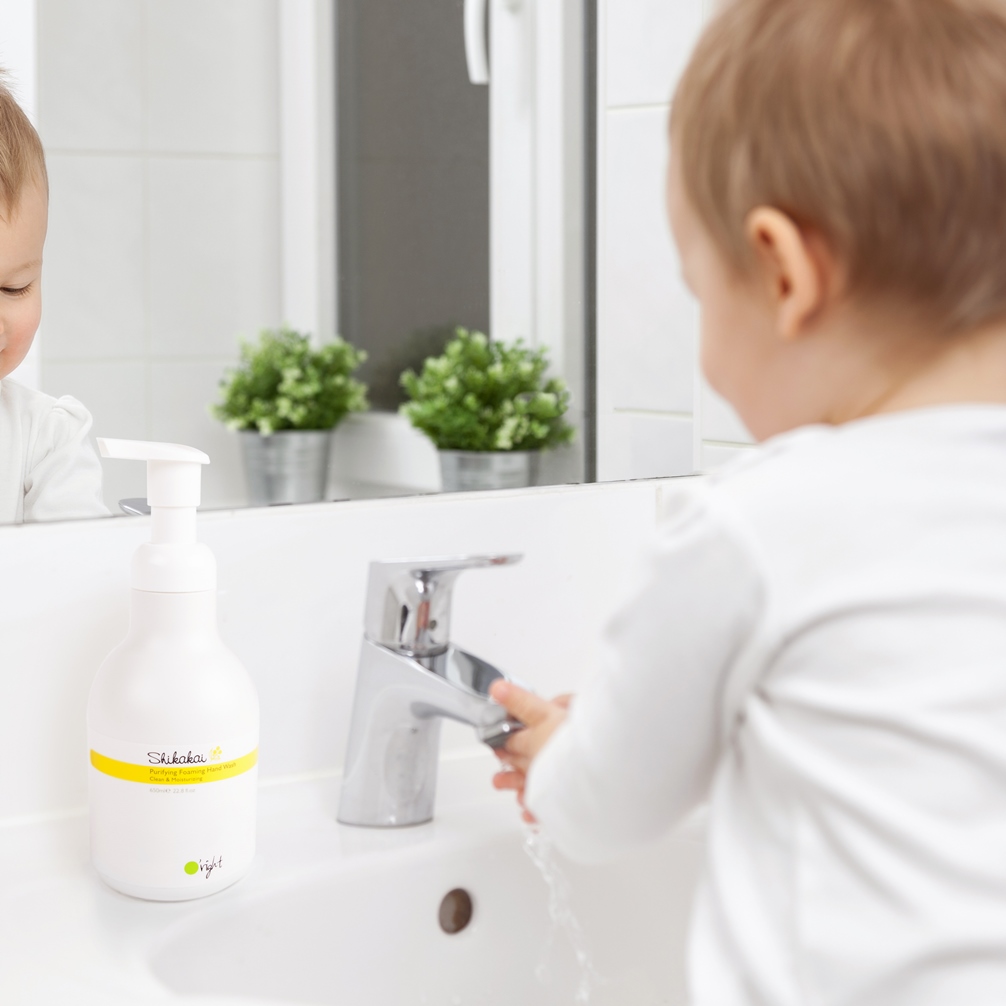 Catering to every need
Choosing the right skin care routine for our skin is essential.
By age
Skin in different ages display different properties. Infants aged 0-3 years old have delicate, fragile skin that is different from adults in structure; they have sensitive skin, which makes them more likely than adults to develop a rash or dryness. Children aged over 3 become more energetic and therefore require a more thorough cleanse. Adult skin, fully developed, has a thicker stratum corneum and an increased production of sebum; they need products that offer heavier-duty cleansing.
By skin
There are different skin care products for different parts of the body, namely the scalp, facial skin, body and hands. The scalp and body skin produce more sebum, which tend to clog pores. For the scalp, we can use shampoo followed with scalp balancing products for a thorough cleanse. For the body, we can use body wash with a bath sponge or other bath products. Facial skin is thinner than the skin of the body and more sensitive; since facial skin is exposed to external stressors all day, it needs a gentler cleanse to keep it healthy. Hands produce less oil, but is washed the most often during the day; thus, they require moisturizing and milder products.
By type
External factors, age and genes affect the kind of skin we have. Skin types can be categorized into combination, dry, oily and sensitive. Combination skin can be cleansed with the average face wash we find in stores. Dry skin needs products with moisturizing properties. Oily skin can be washed with a stronger face wash to control oil production. Sensitive skin should be cared for with gentle, milder cleansers followed with soothing or hydrating products.
O'right's Green Tea Shampoo and Body Wash are consumer favorites due to their scalp and skin cleansing benefits. To provide consumers with a wider range of products, we introduced the Shikakai Purifying Foaming Hand Wash and Mallow Baby Shampoo & Wash Mousse.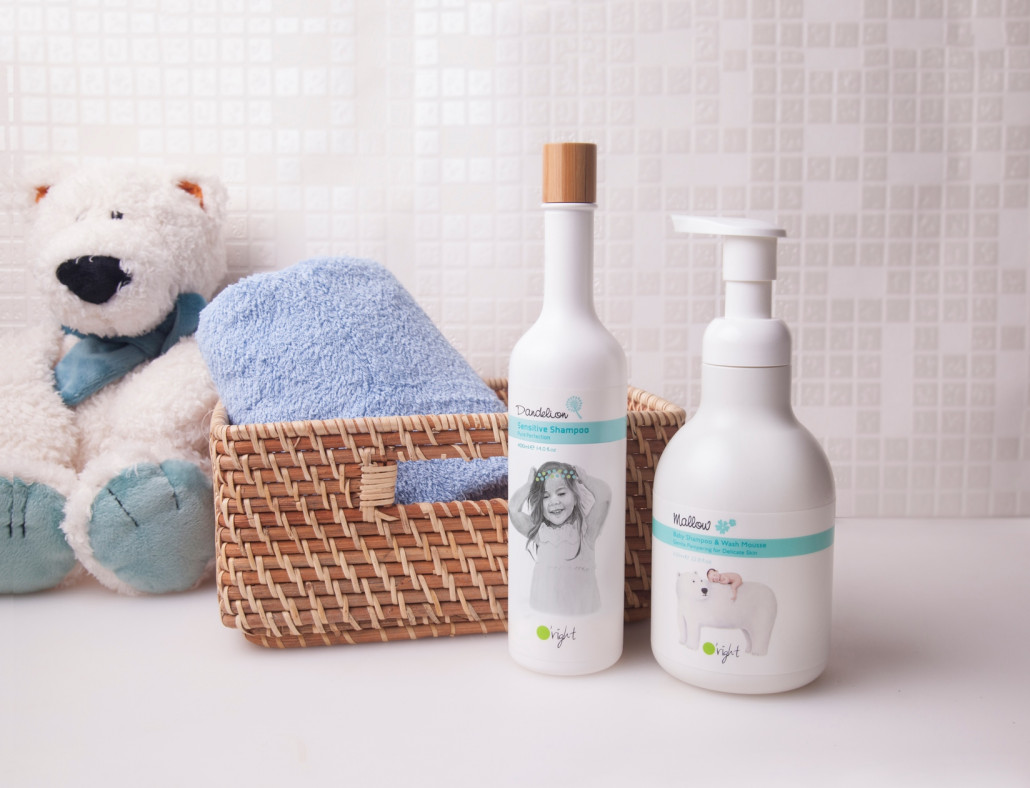 Shikakai Purifying Foaming Hand Wash is infused with active plant extracts such as shikakai to soothe while it cleanses, leaving hands soft and lightly scented. Mallow Baby Shampoo & Wash Mousse is made for baby's delicate skin and hair, specially infused with organic mallow for gentle cleansing, moisturizing and nourishing. Designed to gently pamper the skin and create a wonderful cleansing experience, the two new mousse products work into a creamy, rich lather to soften and moisturize the skin. The easy-rinse formula makes them more water- and energy-efficient.
Our choice, our planet
Small steps can lead to big changes in the environment. Take action by buying low carbon green beauty products to show we care for the planet. Our skin and our planet deserves the best care we can offer.