Formosa Hairwashing attracts foreign tourists
Taiwanese food and delicacies make Taiwan a popular destination for tourists across the globe. Taste buds aside, tourists are also intrigued by our country's traditional hairwashing services. After our distributors experienced Taiwanese hairwashing for the first time, they were wowed by how relaxed and soothed they felt, commenting that hair salons in Europe don't offer hairwashing-only services; they usually come in a package with haircut services. What amazed them the most was the massage they got along with the wash! It surely is something they've never seen before in Europe. So, as a green hair care brand in Taiwan, O'right feels that it is our responsibility to bring this unique professional service overseas.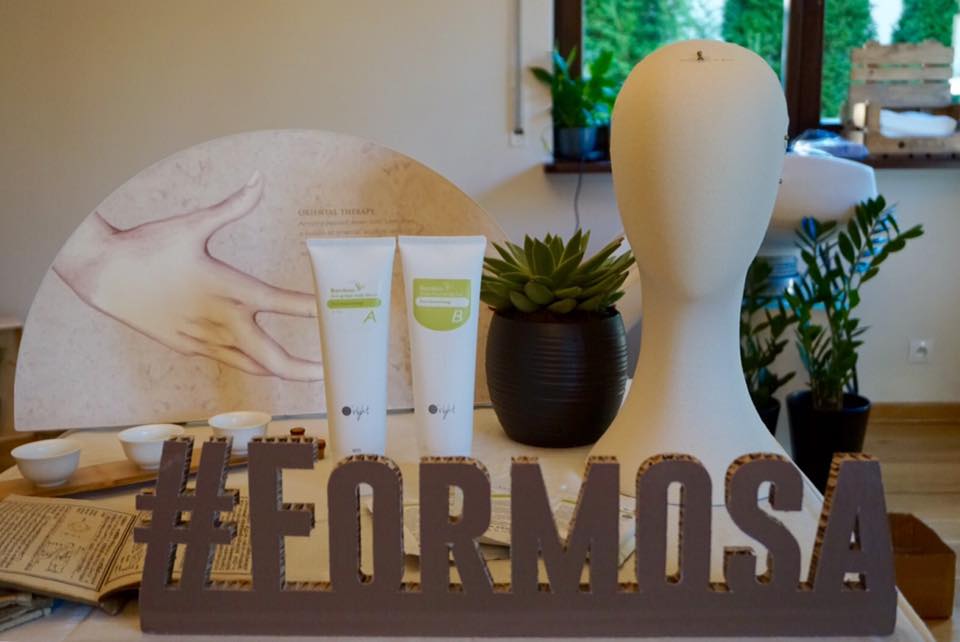 Bringing innovation to a traditional service
This year, O'right launched Formosa Hairwashing, a fusion of oriental acupressure and massage designed to take customers on a unique, soothing journey of hairwashing. Formosa Hairwashing brings innovation to traditional hairwashing and oriental culture into hair salons, giving consumers a new relaxing take on salon services and a one-of-a-kind experience. Blending artistry and wisdom passed down over centuries and modern massage therapy, O'right introduces traditional Taiwanese hairwashing to the world.
A fusion of culture and artistry
In 2016, Formosa Hairwashing first stepped foot on European soil, with instructor Josh taking the lead. Life in the modern world can be stressful and hectic. As a result, muscles often feel tight and tense. In today's world where technology is so advanced, people are spending long hours each day bending over electronic devices, which results in neck pain or headaches over extended periods of time. Something you may not know is that the head contains many important acupuncture points, and each point has a unique function. Formosa Hairwashing divides the head into 5 sections and created 8 massage techniques and steps for the 12 acupuncture points on the head to stimulate blood flow and increase metabolism with thermotherapy.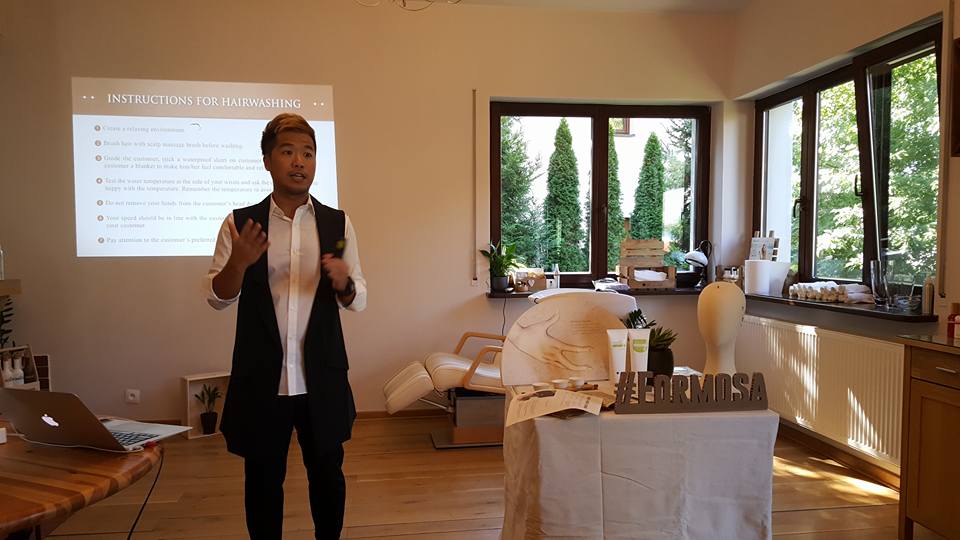 The first launch event kicked off at Poland, where our European distributors gathered together to get a firsthand experience at Formosa Hairwashing. Distributors showed particular interest in acupuncture massage. They were in awe of how relaxed their head and neck felt afterwards. The venue we chose for the launch event was surrounded by lush greenery and a relaxing atmosphere to soothe the body, mind, and soul, as if everything is moving in slow motion.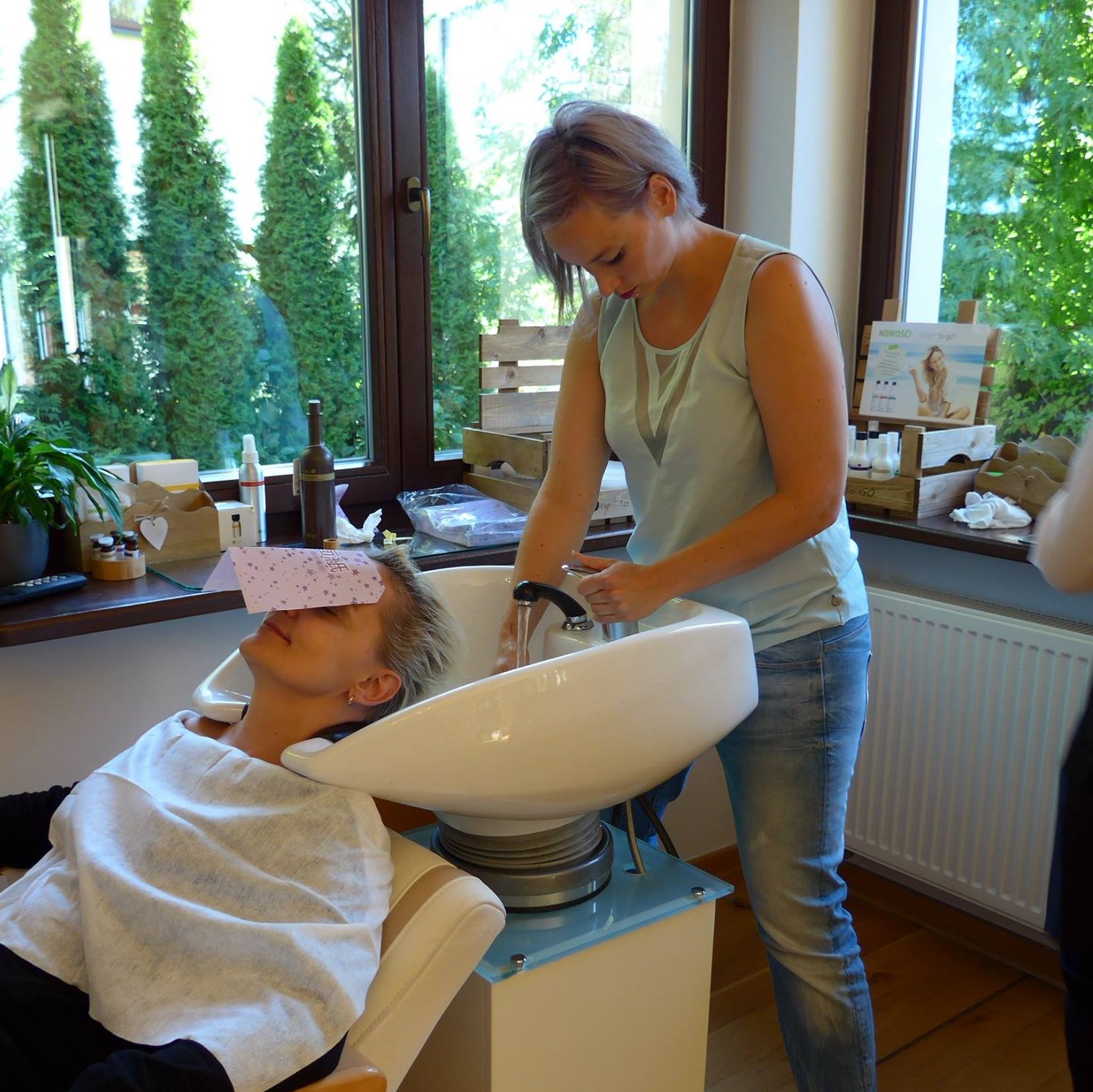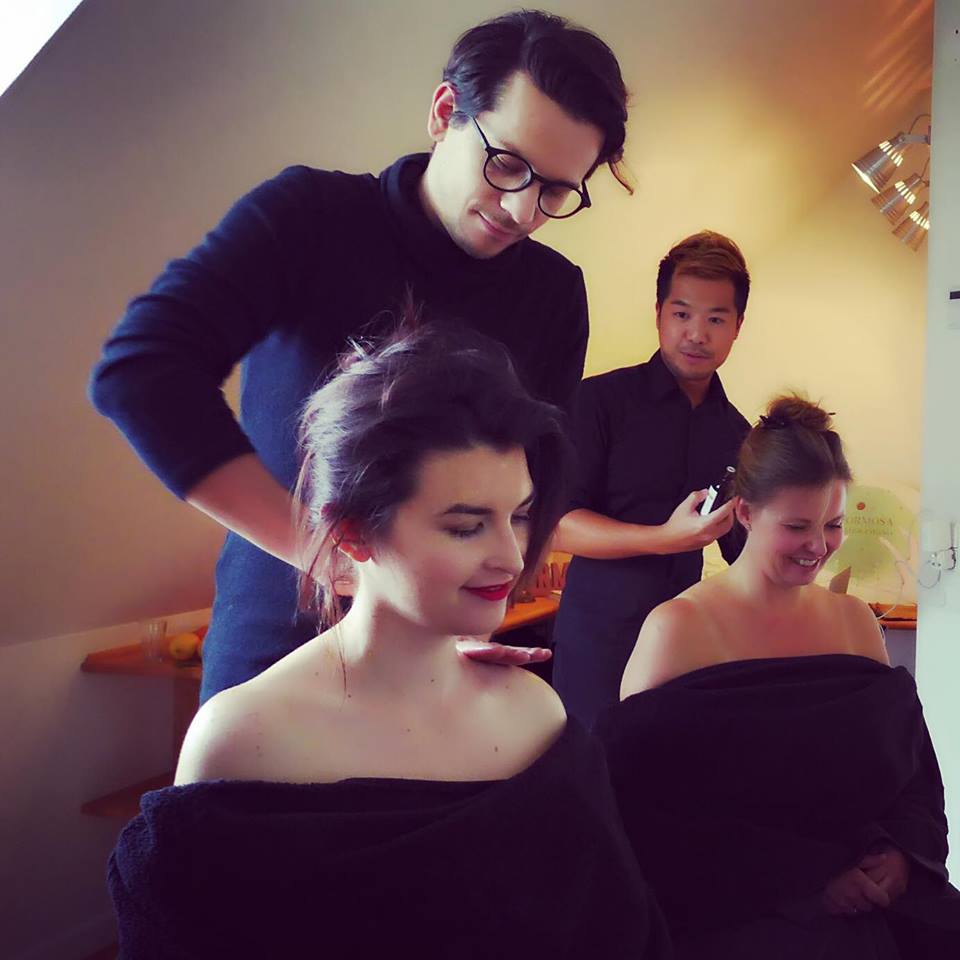 Formosa Hairwashing's next stop was Denmark. Not only did we gain praise from hair salons, we also earned recognition by Pure Nature, a spa and wellness center awarded a Byens Bedste that offers female cancer patients a place to relax their body, mind, and soul and gain their confidence and vibrant smile back. Owner of Pure Nature, Trine, immediately expressed her interest in bringing Formosa Hairwashing to Pure Nature in hopes of healing more people with this scalp massage service.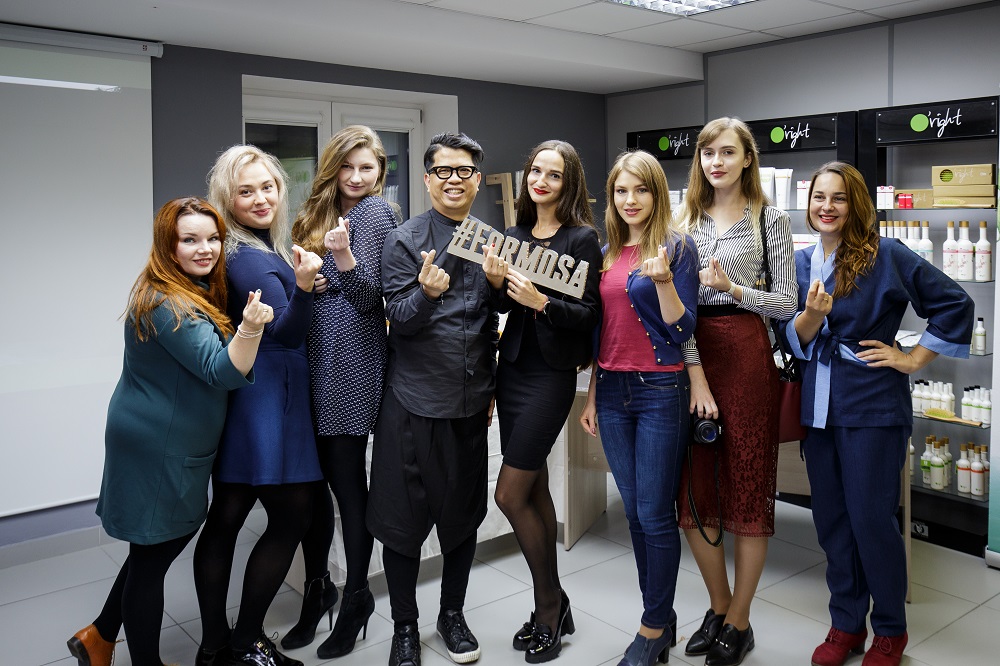 Formosa Hairwashing became a hit in Belarus, Belgium, the Netherlands, and Japan. Belarus. A hairdresser from Belarus felt revitalized and invigorated, and a gourmet who was invited to the event described the experience as "an orgasm." Let Formosa Hairwashing take your scalp and your soul on a relaxing journey.
Formosa Hairwashing became the talk of 2016 among European hair salons and made its way into the Netherlands, Belarus, and Denmark. In 2016, more than 50 hair salons in the Netherlands offer Formosa Hairwashing. Next year, this innovative service is expected to launch in Belgium, Poland, Austria, and Korea. A fusion of culture and product, Formosa Hairwashing is designed to pass on Chinese ancient wisdom and artistry to make an impact on more people around the world!