Don't let food crisis get out of hand. We need food to survive. As climate changes and nature suffers, food and agriculture are threatened. In face of these pressing global issues natural resource allocation and sustainable development need to be urgently addressed.
---
The food and climate change connection
As we think about the relationship between climate and food, it is hard not to associate it with the typhoon season in summer, a time during which we are bombarded with news about the surge in vegetable prices.
In fact, climate change has long been the force behind the world's food production. As greenhouse gas increases each year, global warming accelerates at an alarming speed, which in turn increases the frequency and severity of extreme weather around the world such as draught and flood, impacting agricultural production and food supply as well as unequal distribution of food and rising prices.
While the food market is affected by climate change, the agricultural industry and livestock sector contribute to global warming. Research shows that ruminant livestock, including cattle, generates greenhouse gases such as methane and nitrous oxides through microbial fermentation. For economic purposes, farmers cut forests to provide more room for planting crops or grazing livestock, causing carbon dioxide to linger in the atmosphere. What's more, food transport and processing also increase carbon dioxide. We live in a world where climate affects food production, and food production contributes to the deterioration of earth.
Perhaps the rapidly changing environment is what causes us to put these uncontrollable factors at fault. Somewhere in the world, in our daily lives, food crisis is looming. We are just blissfully unaware of it.
One-third of all food wasted worldwide
Food is a part of our lives. In the modern society where economic growth and pace of life are rapidly increasing and convenience stores and hypermarkets are found in nearly every corner, we can buy groceries anytime, anywhere.
But, did you know? A report from the Food and Agriculture Organization of the United Nations (FAO) shows that while one billion people in the world live in hunger, 1.3 billion tons of food produced for human consumption goes to waste globally every year, which is approximately one-third of the food produced annually, causing economic losses of US$750 billion. Food is wasted or lost throughout the supply chain, from production to consumption.
Food waste and loss is not just about the amount, weight, and price. We should also take into account the area of land and water used for production, energy consumption cost, and the amount of carbon emitted during processing, packaging, storage, and delivery. Even the leftover food thrown in the bin and the greenhouse gas emissions it causes all contribute to economic and environmental decline.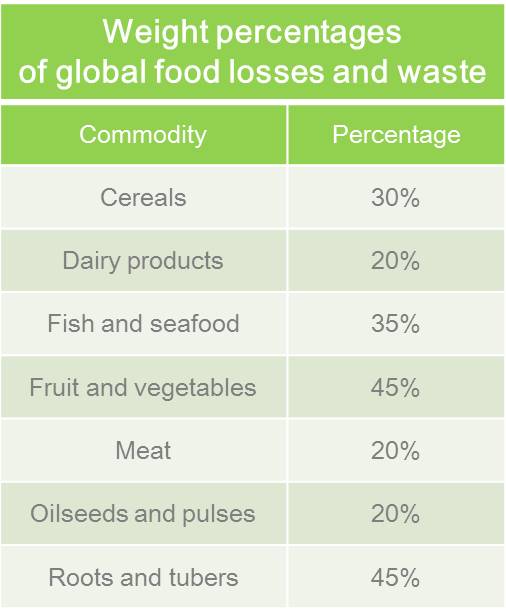 Source:FAO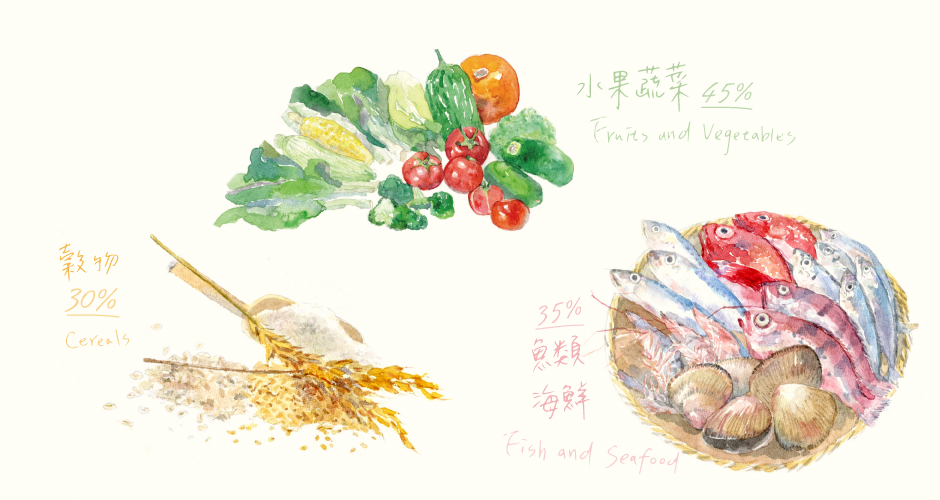 Concentration of production: Giving food sovereignty back to top food producing countries
Both the unconscious and conscious processes of waste could result in misuse of food resources. Moreover, it is estimated that world population will reach 7.6 billion by 2020, which will, without a doubt, intensify the unequal distribution of resources on the planet.
Take Taiwan for example. The food self-sufficiency ratio in the country is 31.37%, but what does it mean? It means that only 30% of all food on the market is produced on this island. Let's take staple cereal for example. The Council of Agriculture reports that Taiwan has 1.38 million tons of self-produced food and 6.16 tons of imported food. The number of imported goods is 4.5 times more than self-produced food, indicating that Taiwan mostly relies on imports for cereal.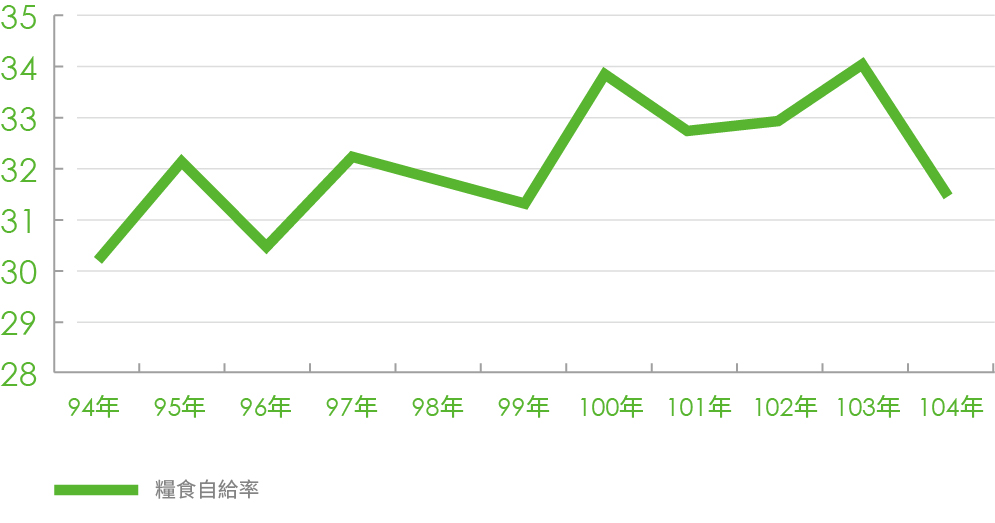 Let us look at the current conditions of food production and supply worldwide. Due to geographical and climate advantages, some countries are able to produce large amounts of food and sell them at prices based on volume, becoming major food producing nations. However, as demands for food and dependence on food imports increase, it's like handing over their food sovereignty and sowing the seeds of food shortage. As soon as unusual natural disasters and extreme climate hit these countries, the world's food supply will be cut off and eventually food will run out, marking the beginning of global food crisis.
Food is the product of a food system that conserves and renews natural resources, and a factor that connects our lives and affects our history and culture. As people say, our lives depend on food as hunger breeds discontentment. In the wake of the warning signs of an impending, looming food crisis, we should preserve the beauty of our planet by living a low carbon, green lifestyle.